Why I Chose the United States Tae Kwon Do Won
By: Mr. Henry Reese 4th dan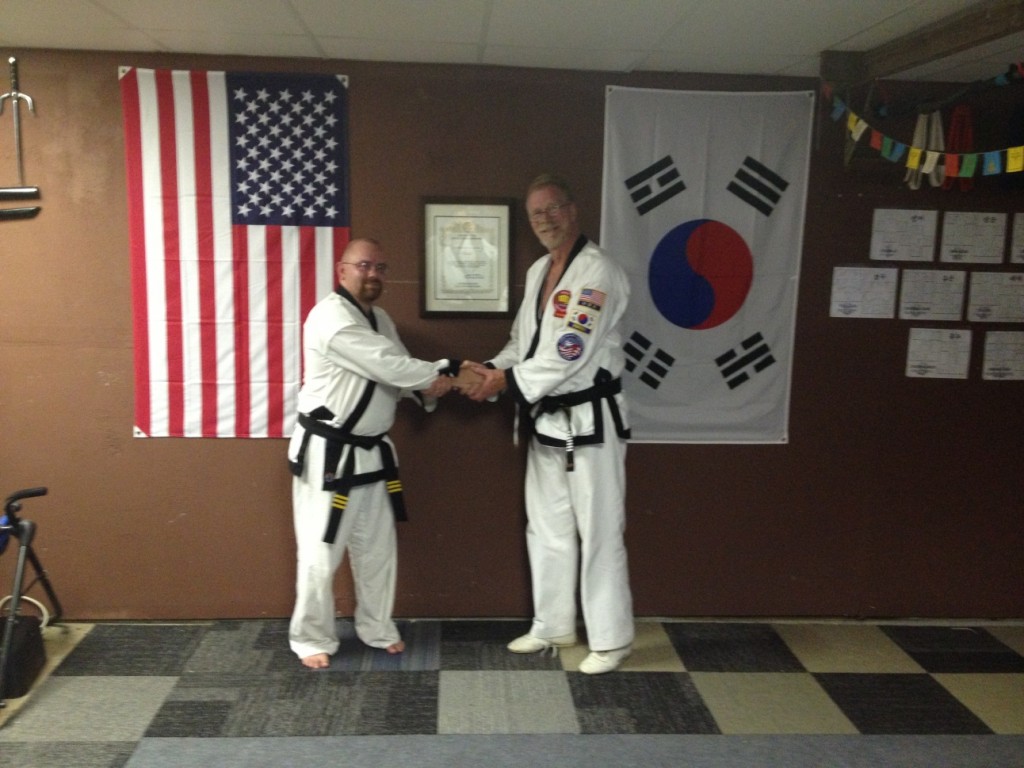 Last year, 2012, I decided to open my own Tae Kwon Do school in Silsbee, Texas. Through my own personal history I have trained under different Instructors due to relocations and have not been able to maintain a long standing relationship with any of them. I decided that I should join a national organization to both certify my rank and the ranks of my students. When I contacted my first Instructor he wanted $5000.00 to certify my rank and franchise my school as a part of his organization. I also contacted other schools and Master Instructors and was disappointed to find that they would accept me sight unseen and without questioning my values or motives as long as I paid them expensive fees.
Then I came across the USTW and Master Robert Beauchamp. The USTW is a nonprofit organization that truly promotes the traditional beliefs and principals of Tae kwon Do. Master Beauchamp is the reason I chose to join the USTW to advance my rank. He came to Texas at his own expense to preside over my 4th Dan test. I can honestly say that Master Beauchamp cares more about preserving traditional Tae kwon Do than he does about franchise fees or tuition fees. My 4th Dan test fee was $150.00 and the USTW membership was $30.00 for one year and I believe our School club membership was $40.00.
The USTW has Moo Duk Kwan, WTF and ITF members as well as independent practitioners and others. I trained in the Chang Hon patterns under the ACTA as they were taught before the 80′s.
One of the most important things to me personally, is that the USTW is interested in finding those Tae Kwon Do practitioners who are dedicated to preserving the traditional values of historical martial arts. They allow me to teach my students the forms and style I learned with few requirements, other than my wish to help preserve Tae Kwon Do training as a force for good.
My thanks to Grandmaster Sok Ho Kang, President of USTW and his students Masters Rob and Sallie Beauchamp and Master George Wukovich for helping me join the USTW family.